Blood Donation Camps
Anoopam Mission regularly organizes Blood Donation Camps at the Mission's headquarters Mogri as well as in other towns. A very good example is set by the sadhaks of Anoopam Mission, most of whom donate blood regularly.
The Anoopam Mission plans to expand its activities in this field by
Increasing public awareness regarding the need for urgent and regular blood supplies to the local hospitals.
Arranging regular seminars/donation camps amongst the rural population of Gujarat, and possibly in other states in the future.
Blood Donation Camps has been organised by Anoopam Mission across India and other countries, which includes Mogri, Amdavad, Vadodara, Surat, Manavadar, Borivali, Kharghar, USA, UK and Australia.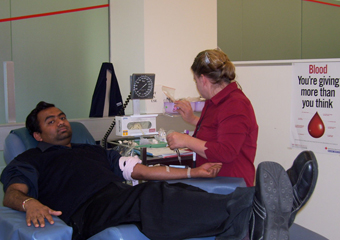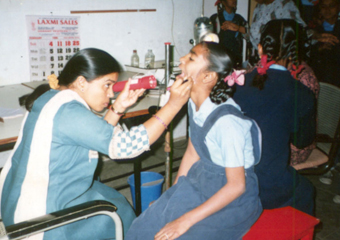 Body Check-up Camps
Check-ups are done for eyes, ears, nose and throat for the students of school being run by Anoopam Mission.
Anoopam Mission organises Medical Check-up Camps across India and other countries like UK, USA, Australia
Yoga Camps
Anoopam Mission followers regularly attend yoga camps for enhancing their physical and spiritual well-being. These camps are organised under the guidance of renowned Yoga "acharya" (master of Yoga)